Retail and Storefront Display Manufacturing
FedTech, located in Minnesota, provides custom manufacturing for retail outlets, stores and display cases. With the capability to laser cut and waterjet cut thin and thick materials, we specialize in completing difficult projects with ease.
Whether you are setting up a display case for your floor, customizing tiles, or needing special light or art fixtures; creating a new or innovative retail display is simply easier with FedTech. Develop your plan, and we'll bring your display dreams to life.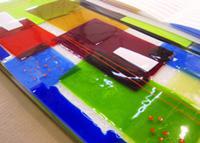 We process nearly any material with waterjet and custom laser cutting. To see the complete list, visit our Materials page. Generally speaking, many of the materials we see being cut at FedTech for the retail industry include; PETG plastic, aluminum, wood, stainless steel, neoprene, polycarbonate, and composites (fiberglass, glass, ceramics, tile). We use waterjet cutting and laser cutting to create perfect custom structures for your retail setting.
FedTech also offers numerous value-added services in-house, including: welding, drilling, tapping, forming, finishing, and more. As a one-stop shop, we're able to keep your lead times short and pricing competitive.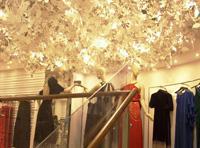 Read our testimonials section to see how we've been doing, or if you'd like, see photos and case studies of our most recent projects. Of course, don't forget to contact us to request a quote and see how FedTech can help you with your next retail manufacturing project.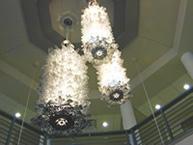 Are you new to any terms you see here?
Check out our glossary page or frequently asked questions ( FAQ's) page to answer any questions. Contact us directly if you still can't find any answers. To learn more about waterjet cutting or laser cutting at our facility in Minnesota, visit our specific waterjet and laser pages.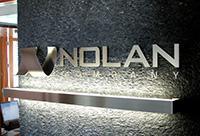 Other Services
Also, don't forget to visit our Value-Added Services page to get a feel of what other services we have to offer here at FedTech. This page features other in-house services that we provide customers, such as welding, drilling, finishing, forming, assembly and more.