Appliance Component Manufacturing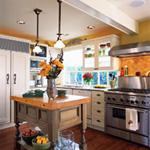 We all know appliances are very complex devices. Luckily, complex just got simple. At FedTech, we make replacement parts for appliances and are accustomed to manufacturing many types of parts, of all sizes and quantities. Whether it is a new piece or a replacement piece, we're here to help.
Below you can see many different types of custom appliance components we have manufactured here at FedTech. If you have a part in mind but aren't sure how to get started, contact us and ask!
Read our laser and waterjet cutting case studies to learn more about some of the projects that FedTech has completed. We also have videos you can watch to see our laser cutting machines and abrasive waterjet cutting technology in action!