Custom CNC Machining Services
CNC machining is a practical option for everything from prototype manufacturing to production runs. At FedTech, it's one more way we deliver turnkey solutions.
Our full-scale, ISO 9001:2015-certified machine shop works with a diverse range of materials, including heat-treatable steels. With five milling centers and six lathes, we can handle larger custom parts as well as high-volume work.
Precision CNC Machining
In addition to milling and turning, our CNC machining capabilities include value-added services like drilling, tapping, countersinking, and other custom machining capabilities. We adhere to strict tolerances that allow us to minimize waste while maximizing accuracy.
Our facility and fully-equipped machine shop allow us to produce custom parts and pieces for all industries. We've produced everything from custom machined brackets and manifolds to conveyor pieces and art installations.
FedTech is your one-stop shop for custom machining and manufacturing—regardless of project size.
Benefits of CNC Machining Services
If you're wondering how you can benefit from our custom CNC machining services, consider the following:
Precise component machining: Our CNC machining delivers precise components for several applications, including heat-treatable materials, to fit your specifications.
ISO 9001:2015 certified: This certification highlights our ability to consistently deliver quality custom machining services to every single project.
Competitive pricing: By limiting component flaws, CNC machining reduces production costs over time. Due to reduced production costs, we are to offer highly competitive pricing across all our CNC machining services.
Quick turnaround: Our CNC machining services also limit the number of steps involved in producing components, which allows us to reduce the overall production time to completion.
Materials
Our CNC machining services are available for a wide range of materials, including:
Hardened steels such as A2, D2, 17-4, 13-8, 4130, 4140, 4340, 15-5, Toughmet and more
Aluminized bronze including 642 and 954
Stainless such as 303, 304, 316, 410 and 416
Plastics such as UHMW, Delrin, PVC, ABS and Acetal
Aluminum including 2024, 5052, 6061, 7075 and mic6
Carbon steels including A35, 1018, A514, A516, A572 and A588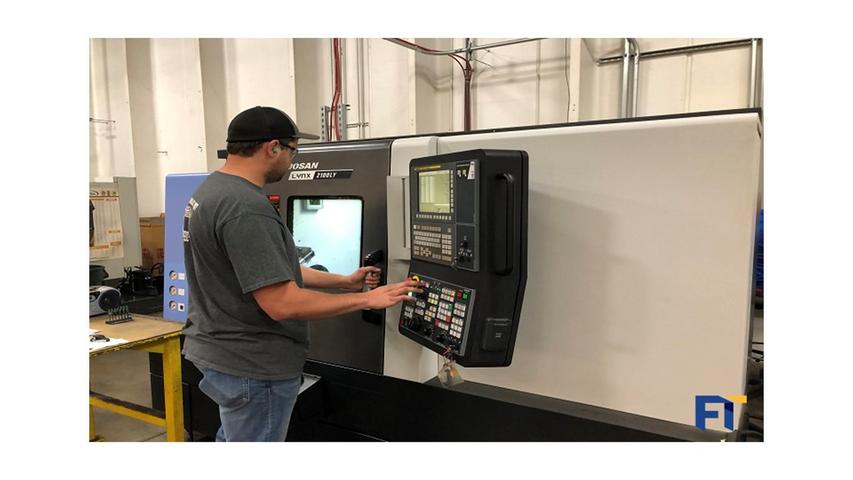 Been There,
Machined That
CNC machining is an excellent choice for a number of industries and applications. Learn more about our custom CNC machine shop in Minneapolis today.