Metal Fabrication Services
FedTech offers metal fabrication and welding from prototype phase to product-ready parts. This means your project can be cut, formed, and welded in house, saving you the hassle of working with several shops. As part of our commitment to quality, we provide documentation and traceability for materials certification, materials inspection, and machine calibration. In other words, everything you need for a successful end result.
Your One-Stop Shop For A Seamless Solution
Our custom metal fabrication services incorporates precision waterjet cutting and laser cutting machinery, providing you with a seamless solution—in more ways than one. With capabilities that include computer-aided design and custom forming, our in-house manufacturing experts meet your specs with ease.
Fabrication the Fedtech way:
At FedTech Inc., we specialize in custom welding and fabricating services of the highest quality. Our experienced staff are trained to design and create high-quality fabricated products with speed and efficiency. We use modern techniques and premium materials to ensure that our customers get the results they need. With over 30 years of experience, you can trust us to provide reliable solutions for all your welding and fabricating needs. We are dedicated to providing top-notch customer service and ensuring that our customers get the best results possible. Contact us today for more information about our custom welding and fabricating services!
We look forward to helping you create a product that meets all of your requirements with quality, efficiency, and experience!
Benefits of Metal Fabrication
Extensive knowledge and experience in all aspects of metalworking
Precision state-of-the-art machinery
Prototype to production
Fabrication from sheet metal to plate
In-house manufacturing experts guide and ensure an economical final result
Materials
Aluminum
Carbon steel
Architectural metal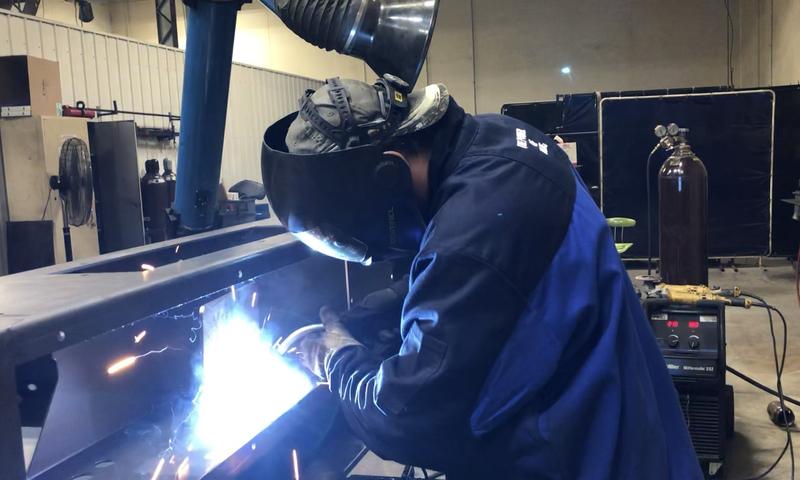 Been There
Welded That
Metal fabrication is an excellent choice for a number of industries and applications. Learn more about FedTech's custom metal fabrication services today.