Cutting Thick Aluminum Blocks and Future Materials Costs
When a customer needed to carve a hole through the center of a nearly 10-inch-thick aluminum block, they turned to us for help. Here's how we made it happen—and how we helped the customer save money on a future project, too.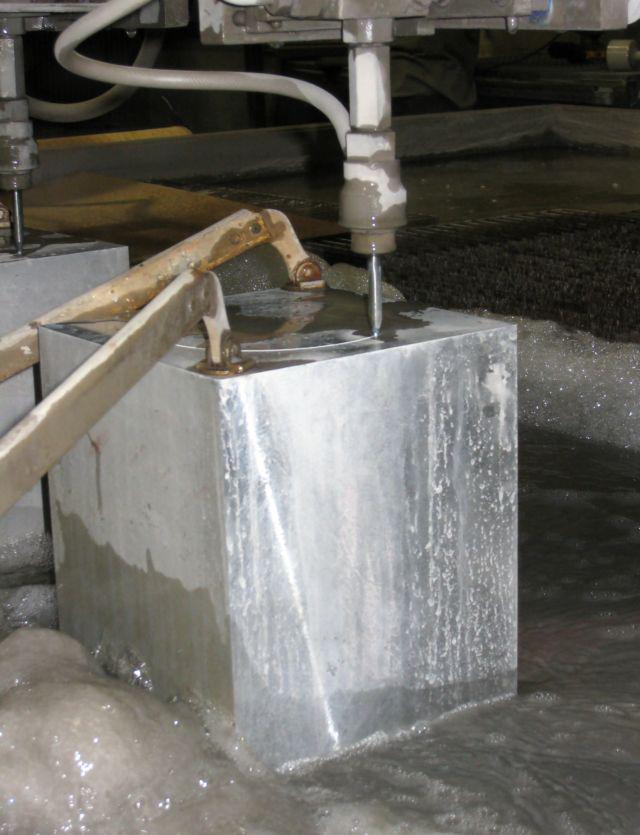 Services

Waterjet Cutting

Machining

Metal Finishing
Industry

Aerospace

General Industrial Manufacturing

Defense
Materials

Aluminum
About
the Project
Our customer's project called for a circular hole to be carved out of the middle of several 9.25-square-inch solid aluminum blocks. The customer also wanted to be able to use the center drop—i.e., the cylinder-shaped piece that would be created by cutting a hole in the center of the aluminum block—for a future project.
The Problem
Thick material can be difficult to process, given that the cut must be consistent throughout the entire piece to meet exact specifications. In this case, we also needed to process the block in a way that would keep the center drop entirely intact.
Waterjet Cutting Services
for the (Double) Win
After listening to our customer's goals for the project, we decided to use abrasive waterjet cutting, which can slice through materials up to 12 inches thick, to cut the hole in the block. Because the block was so thick, using traditional means such as drilling or machining would have chipped away at the center drop and prevented the customer from being able to use it again.
By using waterjet cutting, we were able to process the aluminum blocks as requested, allowing the project to move forward on schedule. Because the cylinder can be used for a future project, we were also able to help our customer save money down the road.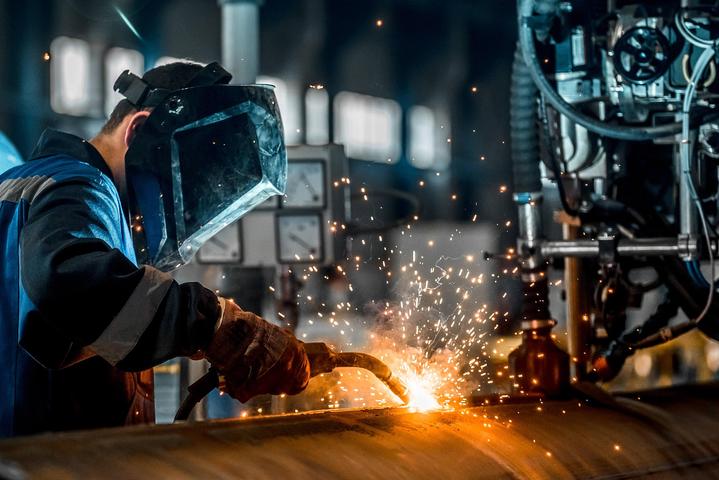 Want to Learn More?
Find out how our custom manufacturing services can minimize costs on your next project.