Machining of Parts for:
Aircraft Industry
The aircraft industry has been a successful segment for FedTech. We've processed numerous parts for many different types of aircrafts. We have the capability to produce parts for aircraft passenger doors, airplane parts, glider pieces, and much more. If you have an idea of a part but aren't sure about how it would be done, ask FedTech about how to get started.
For replacement parts, new parts, or innovative ideas, we have what you need to launch your designs. To request a quote for a project, you can submit your information online and with our 24 hour priority quoting, receive a quick turnaround with competitive pricing.
FedTech assists in manufacturing numerous items and parts for the aircraft industry every year. From fasteners to gaskets, tooling or washers, we at FedTech want to make sure your project goes as smoothly as possible for you.
Material List:
A more detailed list of materials that FedTech is able to process, see our material page.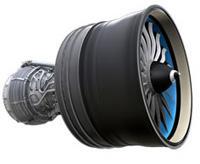 Aluminum 7075
Aluminum 2024
Titanium
High nickel alloys
Thermoplastics
Glasair
Haynes
Inconel
Hastelloy
Waspalloy
Fiberglass
And many more
We have just recently completed processing alloy rounds for a customer in the aerospace industry, to read more about this, you can see our case studies page and see how waterjet cutting helped to complete this aircraft project.
---
Contact Us today to learn more about waterjet cutting or custom laser cutting services at FedTech, and see what we can do for you!