Copper Laser Cutting Services
Using state-of-the-art machinery, we deliver the highest quality copper laser cutting services to fit your specific project needs. Turn to us no matter whether your custom manufacturing project is large or small.
Copper Laser Cutting
Copper's qualities make it the perfect material for a wide range of projects. At FedTech, we use our expert laser cutting capabilities for both short- and long-run productions that require copper materials. Our laser cutting is the perfect solution for everything from custom copper gaskets to copper plates.
The Benefits of Laser Cutting Copper
Laser cutting ensures a fast turnaround and precise design, the perfect solution for even the most detailed applications. Using our state-of-the-art machinery, we can laser cut any 2D copper shape imaginable without costly tooling.
Copper: Less Corrosion and More Conductivity
Copper is used in many different industries and products due to its sought-after properties. Copper's chemical properties enhance its resistance to corrosion. Its corrosion process is very slow. The metal also has the best electrical conductivity of any common metal, making it invaluable to the electrical industry.
Copper is also a solid conductor of heat, outperforming stainless steel and aluminum. That's why this material is often used in applications that require fast heat transfer such as radiators, furnaces, air conditioners and more.
Due to its malleability, this metal is easily formed and stretched into complex designs without breaking.
Copper Laser Cutting Industries
We deliver copper laser cutting services to various industries, including:
Electrical

Plumbing

Manufacturing

Transportation

Automotive

Aircraft

Defense
Copper is a perfect choice for electric motors due to how it conduces heat. It's also easy to bend and join, making laser cutting copper popular for plumbing and piping.
At FedTech, we're driven by our commitment to ISO 9001:2015 quality standards to ensure a high-quality finished project, every time. For laser cutting copper, you can trust our in-house experts. Need additional services? We're your one-stop-shop for custom manufacturing from laser cutting to CNC machining and beyond.
Learn More About Our Copper Laser Cutting Services
The expert team at FedTech is ready to deliver your custom copper parts. To learn more about our services or how we can best serve you, call us today at 763-784-4600 or send us a message.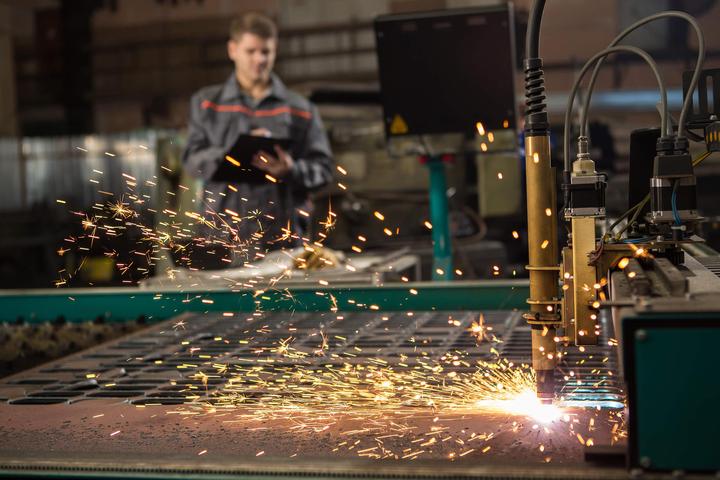 Been There
Cut That
Laser cutting is an excellent choice for the custom machining and manufacturing needs of various industries and applications. Learn more about FedTech's laser cutting services today.