Laser Cutting Services in Minneapolis
Most projects and designs require some sort of metal, from mechanical parts to decorative accents. No matter the project, laser cutting can deliver the accuracy you expect, the cost-effectiveness you want and the uptime you require. As your one-stop-shop for custom manufacturing, FedTech offers expert CNC machining and laser cutting services in Minneapolis.
High-Quality and Accurate Laser Cutting Service
In every project we complete, we focus on providing you with the highest quality laser cut parts to ensure accuracy for your project. We combine years of engineering and full CAD/CAM capabilities with our dedication to ISO 9001:2015 quality standards to deliver services you can trust. Plus, as laser technology changes, we always stay up-to-date.
The Industries We Serve
At FedTech, we're proud to be a nationally recognized laser cutting company throughout Minneapolis and the midwest. We serve a wide range of industries and companies across the US, including:
Manufacturing
Medical
Aircraft
Automotive
Defense
The Benefits of Midwest Laser Cutting Services
Beyond accuracy and precision, there are many additional benefits to using laser cutting for your project. With laser cutting, it's simple to nest irregular shapes without the need for costly tooling. We can also achieve maximum production uptime through automation while minimizing secondary cleanup for most materials.
At FedTech Inc., we understand that the Midwest is a major manufacturing hub. We also recognize manufacturers in the region are looking for contract job shops with quality services and experienced staff to complete projects efficiently. Laser cutting is versatile, the perfect solution for everything from building railing and custom perforations to custom gaskets and more.
Our cutting-edge waterjet and laser cutting technology combined with precision CNC milling and turning make us one of the most reliable contract job shops in the Midwest. With our experience and expertise, you can trust that your projects will be completed with exceptional quality standards and maximum efficiency.
We strive to exceed expectations on every job by delivering industry-leading equipment, superior customer service, and unbeatable turnarounds – all at competitive prices. Contact us today to learn more about how FedTech can help you
Laser Cutting Services Using a Variety of Materials
Custom laser cutting services can be done using a wide variety of materials. Some of the most common materials include:
Aluminum
Carbon steels
Stainless steel
Alloy steel
Copper
Our team of engineers and manufacturing experts can help you decide which material is best for your project or design.
Call Us Today for Expert Laser Cutting in Minneapolis
For expert laser cutting in Minneapolis, you can trust the team at FedTech. Whether your project is a small prototype or you require full-scale production, we've got you covered. To learn more about our laser cutting services in Minneapolis or to discover how we can best serve you, give us a call at 763-784-4600 or send us a message.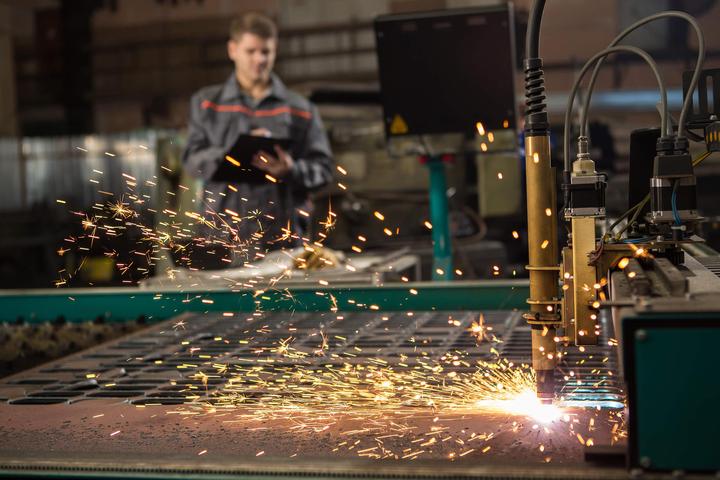 Been There
Cut That
Laser cutting is an excellent choice for the custom machining and manufacturing needs of various industries and applications. Learn more about FedTech's laser cutting services today.