Aluminum Laser Cutting Services
Using state-of-the-art machinery, we deliver the highest quality aluminum laser cutting services to fit your specific project needs. Turn to us no matter whether your custom manufacturing project is large or small.
Benefits of Aluminum Laser Cutting
Laser cutting is precise with fast turnaround time, perfect for many applications. It can also produce almost any 2D shape for any part while eliminating costly tooling and irregularly cut shapes. Plus, via our cutting machinery, you'll receive expertly cut aluminum for short- and long-run productions.
Achieve maximum production and minimize clean-up. For precise shapes that require extreme accuracy, laser cutting is a popular choice.
Why Choose Aluminum for Your Project?
Aluminum is quickly machined, lightweight and easily formed into virtually any shape required, making it the metal of choice for many applications from auto parts to medical devices. It's also corrosion-resistant with a high level of electrical and thermal conductivity.
Aluminum Laser Cutting Industries
Due to its flexibility and strength, you'll find aluminum in virtually every industry that exists. At FedTech, we deliver aluminum laser cutting services to many unique industries, including:
Automotive
Medical
Manufacturing
Aircraft
Defense
For example, aluminum is light and flexible, making it the ideal metal for aircraft from the frame to the instruments inside the cockpit. It's also strong, making it a popular choice for use inside vehicle engines and other auto parts.
At FedTech, we understand that technology changes frequently. That's why we stay up-to-date on laser technology, ensuring you only receive the best and most cost-effective aluminum parts for your project. Add in our expert understanding of CAD/CAM and engineering abilities and you have a partner you can trust.
Learn More About Our Aluminum Laser Cutting Services
FedTech in Minnesota delivers full-service aluminum laser cutting solutions for your manufacturing project. Our team is dedicated to delivering the quality your project demands with the capacity you need to deliver. To learn more about our services or how we can best serve you, call us today at 763-784-4600 or send us a message.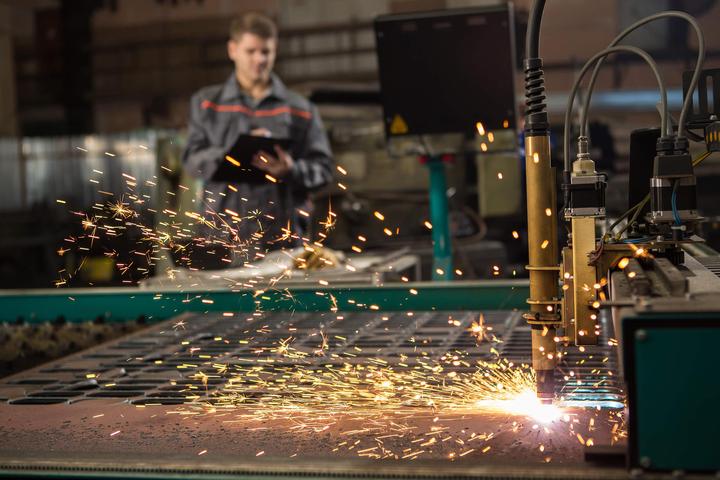 Been There
Cut That
Laser cutting is an excellent choice for the custom machining and manufacturing needs of various industries and applications. Learn more about FedTech's laser cutting services today.