Waterjet
Cutting Services
Powerful Precision
The powerful, heat-free precision of waterjet cutting is ideal for a variety of materials. With nine high-pressure systems featuring multiple cutting heads, our waterjet cutting capacity is one of the largest in the country. For you, this means quick turnarounds and competitive pricing—all backed by ISO 9001:2015 quality standards.
With the ability to slice through materials and alloys ranging from wood to titanium, waterjet cutting is a critical manufacturing tool. Because the cutting stream produces a low-contact, no-heat force, its benefits include burr-free parts. Our waterjet systems compress water up to 60,000 PSI, generating a jet stream that cuts materials measuring from 0.005" up to 12" thick. Our capabilities include both abrasive and non-abrasive processing.
We use high quality CNC machinery and programming software to cut flawless designs out of raw material. By using cutting edge waterjet technology, we give our customers quality custom machined parts and products along with competitive pricing.
Benefits of Waterjet Cutting
Although waterjet cutting similar to laser cutting in some applications, waterjet cutting services result in low-contact, no-heat cutting that produces burr-free parts, can be more affordable, eliminates some secondary operations, and reduces material waste because of the ability to provide close nesting of cut parts.
Cutting tolerances as close as +/-.003"
Burr-free parts
Low contact force of the cutting stream
No heat affected zones (HAZ)
Cut almost any material
Small kerf width to allow tight nesting and optimal material usage
No distortion or warping of materials
Materials
Our machine shop features high pressure waterjet cutting and machining with a fast turn around on parts. Our waterjet cutting services use water compressed up to 60,000 PSI as a powerful and precise cutting tool in manufacturing. The jet stream generated by waterjet cutting is capable of cutting material from 0.005" up to 12" thick. Waterjet cutting is an effective tool for the cutting of reflective materials and alloys including copper, brass, titanium, wood, acrylic and plastic.
Aluminum
Carbon steel
Stainless steel
All steel alloys
Armor plate
Brass
Copper
Exotic alloys
Foam
Neoprene
Plastics
Rubber
Silicone
Composite materials
Glass
Granite
Marble
Waterjet Cutting Industries
We serve numerous industries with our custom manufacturing services. We have waterjet cut art, sculptures, architecture work, as well as thick armor plating and ballistic material for the defense, aerospace, aircraft industries, and custom gaskets. From small to large, prototype manufacturing to production, FedTech has you covered.
Abrasive Waterjet Cutting
Since abrasive waterjet cutting utilizes a high velocity, coherent stream of water and abrasive, it can be used to custom cut most materials.
Abrasive waterjet cutting can pierce or drill holes as small as .030" in diameter (0.004" for waterjet cutting without abrasive). FedTech's state-of-the art waterjet cutting capabilities are unmatched on our precision manufacturing and cost-effective production floor.
Facility
Highlights
More than 70,000 square feet of production space, including a 20,000-square-foot sheet and plate inventory
One of the largest waterjet cutting capacities in the U.S.
Advanced custom laser cutting technologies
Full-scale ISO 9001:2015 certified CNC machine shop
On-site metal fabrication and finishing capabilities
Value-added services include assembly and packaging
A team of 80 manufacturing professionals, at your service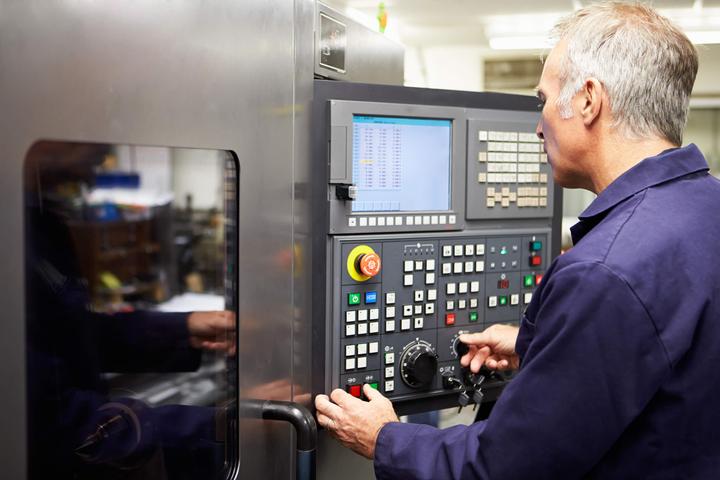 Been There
Cut That
Waterjet cutting is an excellent choice for a number of industries and applications. Learn more about FedTech's waterjet cutting services today.