Perforated Sheets
Fedtech uses waterjet and laser cutting to create custom cut perforation with all types of material. Many of the examples seen here were done in stainless steel, but we also create perforated carbon steel(s), steel alloy(s), aluminum, teflon, titanium and more.
More often than not, laser cutting is the method of choice for small perforation, as laser cutting has a smaller, tighter cutting tolerance and thus has the capability to create tiny, intricate perforations. However, if you prefer, abrasive waterjet cutting can be used as well but for larger perforation (.030" and up, respectively). If you prefer to use non-abrasive waterjet cutting, you can create perforations up to .004" in diameter, however this form of waterjet cutting is restricted in cutting certain types of material. With non-abrasive waterjet cutting, you can cut up to about 12" thick from the following: plastic, rubber, foam, composites, silicone, foam, felt, cork, Teflon (PTFE), neoprene, and other soft materials. Some materials (such as foam) have less limitations than others.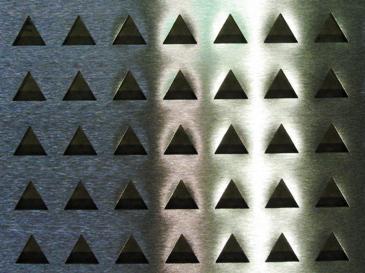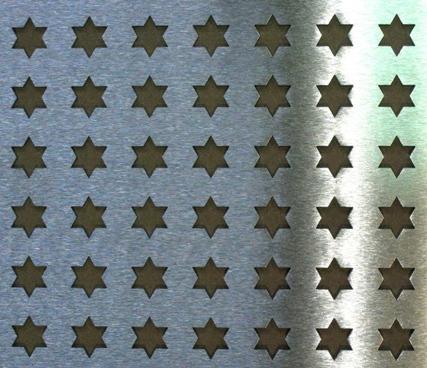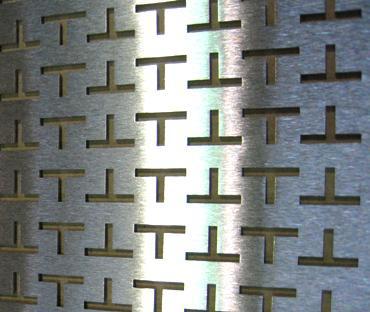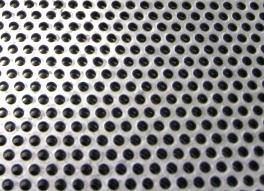 To request a quick quote from Fedtech, visit our RFQ page or if you have any questions about waterjet cutting or laser cutting perforated sheets, feel free to contact us for more information.