Custom Manufacturing Employment Opportunities
Fedtech Inc. is a rapidly growing business with great opportunities for custom manufacturers. Check our site regularly for updated job postings. Our custom manufacturing machine shop is always searching for talented, committed individuals. Contact us to discuss waterjet and laser cutting employment opportunities or fill out our employment application.
Fedtech is currently hiring for the following positions:
Position Available
Description
Skills We're Looking For
Machinists
CNC Machinists responsible for producing parts using CNC Mills and Lathes.
Programming and setup skills required. Must have the ability to read and understand blueprints, measure parts and be able to trouble shoot and multitask.
Quality  Inspector

Perform daily first article, in-process and final inspections of manufactured product utilizing caliper, gages, CMM and other measuring quipment

Maintain documentation of first article inspections and inspection history of completed jobs.

Assist in creating inspection procedures.

Perform incoming inspection of raw materials.

Read and interpret complex design and fabrication plans/blueprints and specifications.

Maintain inspection Documentation and customer records/requirements.

PPAPS, FMEA, FAI's etc.
 

Post-secondary education or equivalent work experience in QA

Extensive experience in machining/metal fabrication environment

CAD skills a plus

Familiarity with ISO standards preferred

PC-DMIS software programming a plus

Strong blueprint reading skills including GD&T

Knowledge of MS Office Products

Ability to multitask, be self motivated and communicate effectively within all levels of a shop environment.
Job description does not include all duties of the job posted. Skills listed are also not required, Fedtech is willing to train the right people.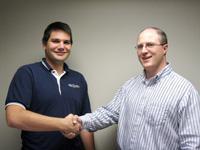 If you are interested in a listed position, you may Apply Online, or via mail, fax or email.
Fax: (763) 784-4700
Email: employment@fedtech.com
Or mail to:
Fedtech, Inc.
Attn: Human Resources
4763 Mustang Circle
St Paul, MN 55112
You may also contact us at (763) 784-4600 with any questions!